No spring nor summer beauty hath such grace
As I have seen in one autumnal face.
John Donne "Elegy IX: The Autumnal"
Autumn is my favourite season. With the oppressive summer heat behind us, October brings crisp nights, changing leaves, and sweater weather. It's got a bit of melancholy but not the depression-inducing cold of winter. Fall brings its share of rain (and snow more often than not), but it's not as wet, soggy, or malodorous as spring. Autumn is the Goldilocks season for me. And in that spirit (bad pun intended), I'd like to continue my Cusack-inspired musings with my top five choices for autumn whiskies. What the heck makes a whisky fit for a particular season? I'll explain.
5. Highland Park 18 Year Old (Single Malt Scotch)
It's hard for any whisky to beat Highland Park 18 at any time. It's an incredibly well-balanced whisky. There's fruitiness reminiscent of the orchard, a bit of smoke, and a little honey sweetness all in perfect harmony. It's the Goldilocks of whiskies; it's just right. After at least 18 years in oak, this one is
autumnal
in the "mature" sense of the word. It doesn't come cheaply, but this isn't a malt you'll be using for shots. Rather, Highland Park 18 is a whisky you might sip on your porch while pondering Robbie Burns'
The Fall of the Leaf
.

Apart let me wander, apart let me muse,
How quick Time is flying, how keen Fate pursues!
Indeed.


4. Crown Royal Northern Harvest Rye (Canadian Whisky)
Ok, maybe this one is too obvious. I mean, the word "Harvest" is right in the name. But it feels appropriate. While I disagree with whisky critic Jim Murray on the "World Whisky of the Year" honours this one received, it
is
a really good whisky. I almost always have a bottle on hand. It's bottled at a respectable 45% ABV and is 90% of the whisky in this bottle is distilled from rye grain. This gives this Crown Royal a spicy edge perfect for autumn. You'll find cloves, cinnamon, ginger, walnuts and maybe even a bit of orange in this bottle. It's good to sip neat, or even in a cocktail, if that's your thing.
3. Four Roses Single Barrel (Bourbon)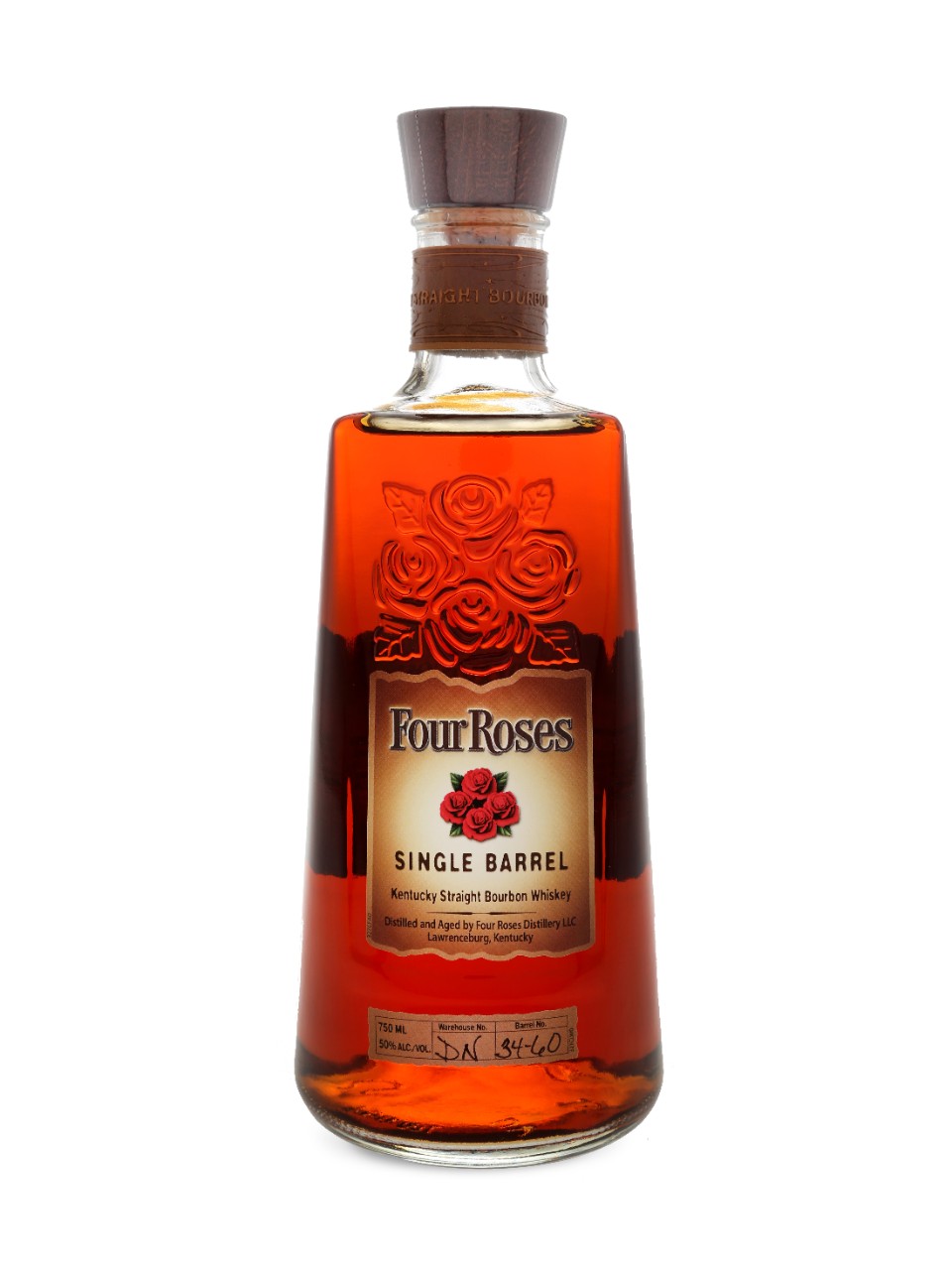 Bold and spicy, oaky and nutty, this is a fantastic fall bourbon. Four Roses Single Barrel typically features a mash bill which is 60% corn, 35% rye, and 5% malted barley. I associate a high rye content with "autumn spices" like clove, cardamom, and cinnamon. It's bottled at a hearty 50% ABV to keep you warm when the nights start to get cool. Sip this one neat, or mix it in to one of the best Old Fashioned cocktails you'll ever have. If you're so inclined, I reviewed this bourbon
here
.
2. Blanton's Gold Edition (Bourbon)
Blanton's Gold is a travel retail exclusive that's a perfect fall sipper. It's made by Buffalo Trace from their "high rye" mashbill (sense a theme here?) but "high rye" for Buffalo Trace means about 15% rye. Still, this rye has some nice autumnal notes of barrel char, tobacco, alongside some nice caramel and vanilla. It may not be the easiest whiskey to find, but if you happen to be traveling for Thanksgiving, this may be an ideal bourbon to bring as a gift. And if your host doesn't appreciate great bourbon, well then bully for you. Bring this Blanton's home with you. If that isn't something to be thankful for, then I don't know what is.
1. Springbank 12 Year Old Cask Strength (Single Malt Scotch)
Oh Springbank ! How I love thee ! It may annoy some people to hear (read?) me sing Springbank's praises incessantly, but it is worthy of reverence. This one has wonderful aromas of hay, barnboards (for real!), along with flavours of raisins, ginger, clove, and maybe a bit of apple crumble. It would not be out of place alongside a Thanksgiving dinner or dessert. And like a long, multi-course meal, Springbank 12 is meant to be savoured slowly, lingered over, and enjoyed with company. It's a shame that it isn't available more often, though like large, family meals, Springbank 12's limited availability may be part of what contributes to the longing it inspires. This whisky, more than any other, really projects a bucolic image of harvest season. Maybe it's marketing, or the no-nonsense presentation, but I think of Springbank as whisky the way it "used to be" or "before it was cool". There's a sense of tradition, pastoral tradition, or maybe even intransigence to Springbank. It's hard to define exactly why it evokes those feelings, but it just does.
The right whisky is the whisky you like best. The best time to drink it is when you want to drink it (responsibly, of course). These whiskies remind me of autumn in their character or in the images they inspire. And after all, as many companies will tell you, the story is almost as important as the whisky. Luckily, the aforementioned whiskies deliver on the promises the marketing department makes.
May the winds of Fortune sail you,
May you sail a gentle sea.
May it always be the other guy
Who says "This drink's on me."
Slainte !